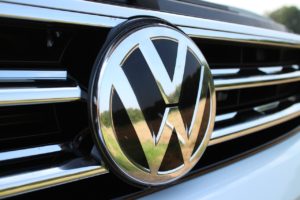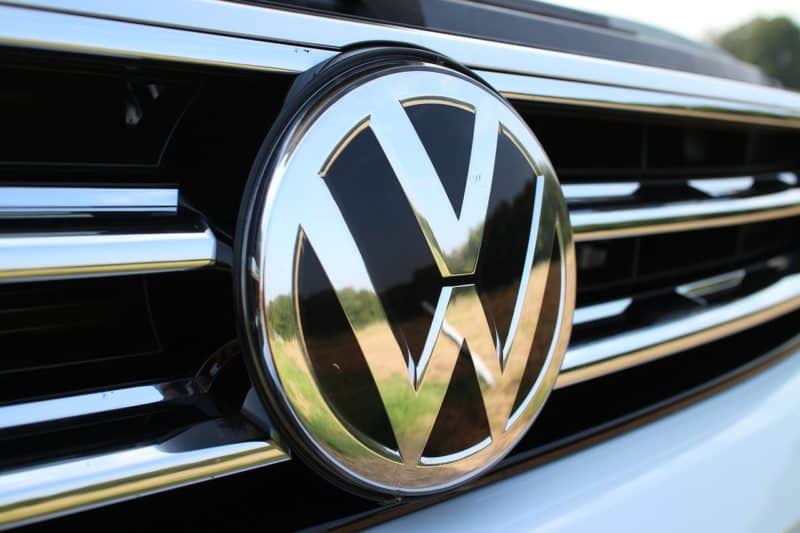 ScannerAnswer's Top 5 Best OBDII Scanners for Volkswagen Cars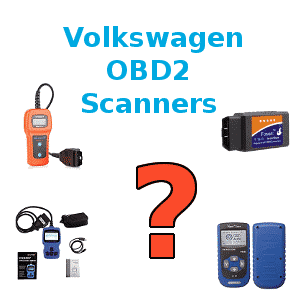 Volkswagen is the creator of the original people's car. Here's a fun fact: we all know Hitler was the one who authorized Ferdinand Porsche to develop the VW Beetle, but did you know that he insisted that the car should be able to transport 2 adults and 3 children at 100 km/h (62 mph), and that it should gulp no more than 7 liters/100km (32mpg US/39mpg UK)? We also know that the original Beetle didn't have a CPU to govern the engine. But if you are lucky enough to drive a modern VW, then you should know that you need a VW OBD2 scanner to diagnose certain faults in the system.
Yes, we're talking about the much-hated check engine light, a seemingly innocent light in your dashboard that brings anxiety to all of us.
Want to skip the reading? Here's the overview!
| # | Preview | Product | Rating | Price | |
| --- | --- | --- | --- | --- | --- |
| 1 | | BlueDriver Bluetooth Pro OBDII Scan Tool for... | 52,374 Reviews | $99.95 | Buy on Amazon |
| 2 | | Xtool U281 CAN BUS OBD2 Car Trouble Code Reader... | 121 Reviews | | Buy on Amazon |
| 3 | | Car WIFI OBD 2 OBD2 OBDII Scan Tool Foseal Scanner... | 3,239 Reviews | $21.99 | Buy on Amazon |
| 4 | | vgate VS450 OBDII EOBD Auto Scanner Diagnostic... | 89 Reviews | | Buy on Amazon |
Unfortunately for me, I got a chance to own the first generation VW Touareg. Well, I didn't actually buy it, since my dad bought it from our neighbor. Let me tell you, the VW Touareg is an extremely capable SUV, but it had all sorts of problems, specifically issues with the check engine light.
The problems were so bad, that I inherited the car along with all the problems that came with it. I decided to sell my SUV, but not before diagnosing the check engine lights.
You see, it is quite difficult to diagnose a European car. Since German cars come with more CPUs to govern the engine, transmission, airbags, ABS or anti-lock brakes and other electronic accessories, you need an OBD2 scanner that is specifically made for a Volkswagen.
And that's what we're here for. Here are 5 of the best Volkswagen OBD2 scanners, including the new Beetle, Jetta, Golf, Passat, Tiguan and Touareg.
VW OBDII Adapters with Reviews
Bluedriver – Best overall scanner
XTOOL U281 – The Best Corded Volkswagen OBD2 Scan Tool
Foseal – Best Wireless OBD2 VW Scanner
MAXSCAN VAG409.1
VS450 – Best VW OBD2 scan tool for the features
1. Bluedriver
The Bluedriver is a terrific scanner that works with Android AND iPhone using high speed bluetooth. It's capable of pulling Enhanced Codes, viewing Mode 6 and Freeze Frame data and slowing a slew of other engine sensor data.
We've added this adapter to the top of our list because in our few years of testing scanners, it's the one that performed the most reliable on most vehicles. And VW is no exception. To see exactly what codes the Bluedriver will show on your Volkswagen, simply lookup your Year and Model on their website here: Bluedriver vehicle support
And don't take our word for it… 10,000+ people on Amazon love this adapter.
2. XTOOL U281
Bottom Line
Works with Vw, Audi, Seat & Skoda – Read and erase check engine light – Easy to use and very affordable
The U281 OBD2 CAN Auto Scanner for VW Audi and Skoda is simple, cheap, effective and easy to use. We tried this on our VW Jetta and it was able to diagnose a faulty camshaft sensor. Don't let the price fool you. This is a budget alternative to otherwise costly OBDII scanners for VW.
This device will work on VW, Audi, Seat and Skoda vehicles. It can read and erase diagnostic trouble codes (DTC) of the engine, automatic transmission, ABS brakes and SRS airbags. This VW OBD2 scanner might be low-priced, but it doesn't skimp on features.
We love that the U281 OBD2 CAN Auto Scanner has an easy to read backlit 2-DIN LCD display. Sure, a four-liner full graphic display is much preferred, but we're not talking about mobile phones here. For the price, the display is okay, but it is nothing to write home about. Besides, what matters is that the product works, and it is a stand-alone unit that can diagnose and turn-off the check engine light on your VW, without the need for additional gadgets or computers.
Besides the low price, we love the user-friendly nature of the XTOOL. We simply plugged it in the diagnostic port of our Jetta and the device automatically turned on. It then proceeded to scan the entire system without pressing a ton of buttons. This is perfect for the DIY VW enthusiast.
The Xtool U281 Diagnostic Scanner can accurately scan, read and erase diagnostic trouble codes of the engine, transmission, ABS and airbags of your VW. It simply works.
3. Foseal
Bottom Line
Wireless OBD2 scanner for your Android or iOS (iphone, iPad, etc) – Compatable with all major OBD2 protocols (CAN, ISO14230-4, ISO9141-2 and more!)
If you previously thought that wireless OBD2 scanners are expensive, then you better think again. This code reader will also work on Android, Windows,  Apple and iOS devices. This tool can also display current sensor data including intake manifold pressure, mass air flow, fuel level barometric pressure and air intake temperature.
The Foseal OBD2 Diagnostics Scanner Tool for VW will work on all Volkswagens manufactured from 2002 to 2016. It works via Wi-Fi, so it connects to your phone or tablet via wireless. You will have to install an app on your phone. We used OBD2 Car Doctor for iPhone and Torque for Android  
4. MAXSCAN VAG409.1
No products found.
Bottom Line
Corded OBD2 VW scanner – check and clear CEL – Reset service oil light – much more!
We personally tried the MAXSCAN VAG409.1 on Patrick's VW Golf MK4, and it worked fine. It was able to reset the oil service light and retrieve the VIN number of the Golf.
Amazon reviews are very mixed for this VW OBD2 reader. However,  if you're not scared to get a little "techy" it's not too hard to get working. Here's how we got the Maxscan VA409.1 working on our Golf MK4.
Grab a cup of coffee.
Install the CH341SER Driver on your WINDOWS Computer. This was the hardest to find, but we eventually found it on a Chinese site. Here's the link: http://www.wch.cn/download/CH341SER_EXE.html
Install VCDS-Lite on your WINDOWS computer. Here's the link: http://www.ross-tech.com/vcds-lite/download/index.php
You should now be able to connect your VAG409.1 to your computer and update it.
For the price, the MaxScan VAG409 is compatible with ISO9141 and KWP2000 protocols, which are used by Volkswagen, Audi, skoda, seat. If you don't mind some extra leg work, it's a great code reader for your Volkswagen. Please be sure to read the compatible vehicle list to make sure your car is compatible because it does not support VPW, PWM or CAN-bus protocols.
5. VS450
Bottom Line
Great scanner for Audi and VW – reads CEL and scans for airbag issues – Make sure to purchase from a seller Fulfilled by Amazon
The VS450 OBDII Auto Scanner is a bit more expensive, but it is an OEM-level diagnostic scan tool that works on most VW and Audi vehicles. It is also compatible with Seat and Skoda vehicles sold worldwide beginning 1990.
This device can read and erase diagnostic trouble codes of the engine, transmission, radio, climate control, steering, immobilizer and many more. It can also read and erase generic trouble codes for VW models using ISO 9141-2 (CARB), ISO 14230 (KWP2000) and ISO-15765 (CAN) protocols. Whether you have an old or new VW, the VS450 OBD2 Auto Scanner and Code Reader will do the dirty job for you.
What we like the most about this VW obd2 scanner is that it comes with a rather large backlit LCD display, which is the kind that you would expect from more expensive OBD2 scanners. When it comes to value for money, the VS450 Auto Scanner and Code Reader is hard to beat.
One problem we ran into with the VS450 is that if you have an aftermarket stereo, you might experience a K-line error. So when you plug in your fancy new VW OBDII scanner you might see a link message error message. Don't panic! Check out this article for the fix: http://www.ross-tech.com/vag-com/aftermarket-radio.html
Final Thoughts
There you have it, the 5 best OBD2 scanners for Volkswagen vehicles. Do you have questions or comments? We would love to hear from you.
-Matt
Extra Search Terms:
obd2 scanner for volkswagon
OBDII adapter volkswagon