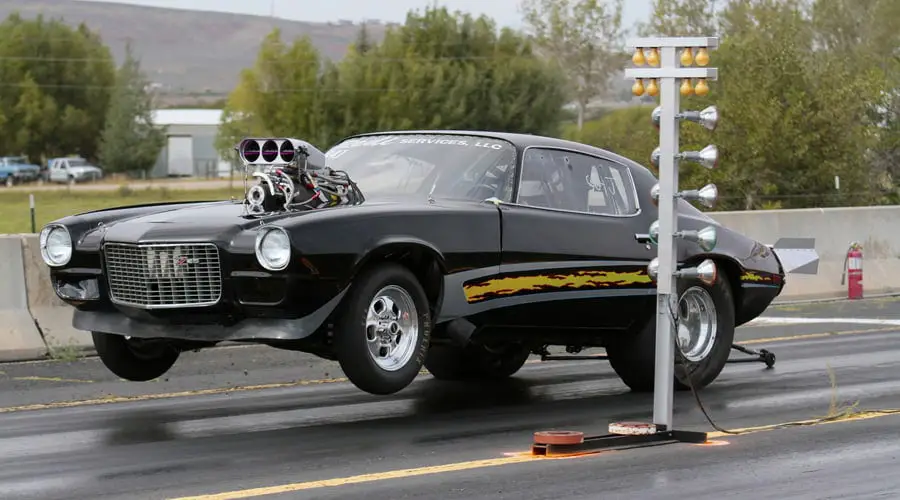 If you are going to head into the realm of building drag racing engines, knowing where to start and what you need is important. There are many steps to take before you start building so make sure you have everything you need so there are no missing or damaged parts and no distractions having to go looking for things. Good planning is critical to building a drag race car engine.
Pre-Planning
Before you can assemble an engine, you need to get organized. There are mockups to be done and preassembly stages to get to along with collecting the proper tools and components. Here is how to plan before you start to build your drag racing engine.
Getting Your Work Area Ready
Make sure you have all the required tools on hand before you build. You do not want to start the assembly process and then find you are missing a tool. A delay like that stops the whole project. You can find a comprehensive list here along with some other useful information. Here's what you need to stock your workshop with for the project:
Torque Wrench
Ring compressor
Dial Indicator
Dampener Installation Tool
Rod Bolt Stretch Gauge
Cam Installation Tool
Engine Assembly & Engine Oil
ARP Ultra-Torque Lube
Anti-Seize Compound
Loctite Thread Sealant & Threadlocker
RTV Silicone
Carb Cleaner
Brake Cleaner
Thread Tapping Lube
ARP Thread Sealer
Non-lint paper towels
Magnifying glass
Engine Stand
Micrometers
Digital Scale
Rod balancing tool
Valve spring-height mic
Digital calipers
Electric piston ring filer
Deck bridge
Once you have everything on this list, set up a space where you can move around and work freely and clear of clutter. The engine stand should have lots of space around it so you can work freely but there also needs to be space to lie out your tools, lubricants, and parts so you aren't searching for items as you need them.
Planning Your Build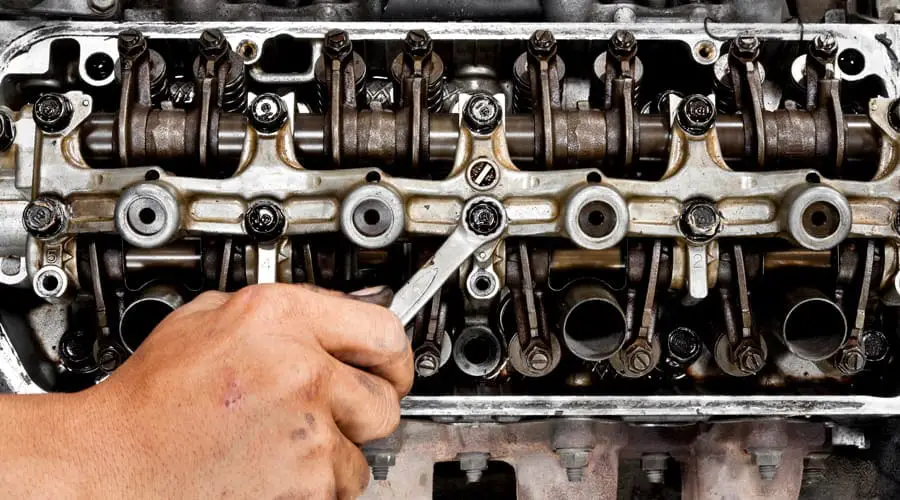 Once you have your tools and workshop laid out, move onto the parts for your engine. You need to have everything on hand before starting the final build for mock-ups and various pre-assembly stages. This helps you make sure things are ready to go before the final assembly. Here are some things you should consider:
Size of Engine
Go as big as you can according to the rules of where you are racing or driving. Big engines mean less chance of things breaking through a long driving season and well as lower engine speed and better durability. Larger blocks and crank journals can last longer when you are competing repetitively.
Cylinder Heads
These are items you don't want to cheap out on. Buy the best you can. You can buy new or used but make sure they are in top condition. This is where the majority of your power comes from so, while you don't have to buy the highest-priced ones, make sure you get those that will get you going. Buying excessively cheap is going to end up hurting your power and expenses in the long run.
Carburetors
Go with a carburetor rather than a fuel injector as they tend to offer more power. This isn't always true but is more the norm than otherwise. They are also the cheaper way to go so you can put more money into parts such as the heads which really add to the power of your engine.
Stay Cool
Build your engine so your coolant system is more than efficient. A cool motor means more power to go faster. Make sure the inlet charge and motor are as cool as possible. Look at the flow rates created by the water pump so you know how long the coolant is sitting in the motor and radiator before it is switched out.
Engine Parameters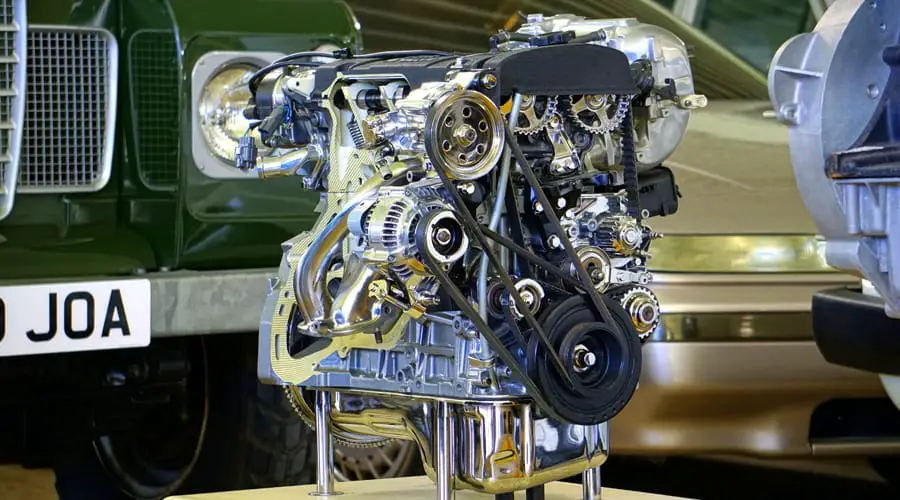 While quality parts are important, it is paramount to know the details of the car it is going into. An engine specifically built for drag racing needs to meet certain criteria. Knowing a vehicle's weight, tire size, reattend, and transmission ratio and gear timing calculations play into the engine you build. Once you have all the details and have made the calculations around torque, HP, and gear ratios, you can look at what transmissions, flywheels. and other parts you should be using. The engine isn't simply going to be built and dropped in. Knowing the car's details means a better engine build and better power to compete with.
Final Thoughts
Building a drag race engine is no easy task but with the proper tools, assessment, and process in place, you should be able to start your project. These suggestions are simply a start to a much larger process. Make sure to do some mock-ups and walk through the assembly before attempting it so you know that all parts fit and are compatible. Keep parts safe from damage and make sure they are spotlessly clean before assembly. Any dirt or contaminants can damage the part and the engine.
Prepare your area, tools, and parts so there is no issue halfway through assembly with missing or ill-fitting parts, wrong lubricants, or a tool that won't work. Planning is as important as the final assembly. Poor planning can cost you time, money, and certainly your patience. Building a drag race engine should be enjoyable, challenging, and hopefully, a cost-saver so planning it out and taking the proper steps as you get started makes it a great experience leading to the final assembly. If drag racers are your passion, building a drag race engine will be a great all-round project.