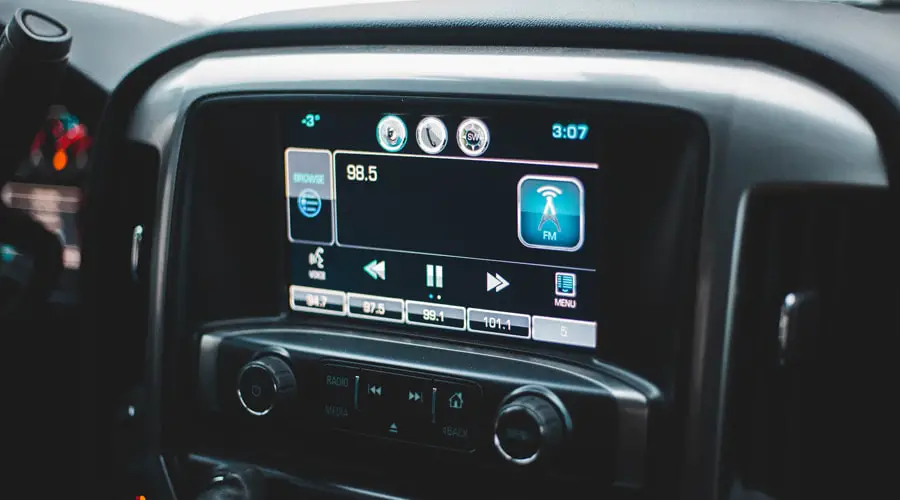 Car stereos offer a lot of options as digital audio technology advances. They are adapting as fast as the changes come on board, standardizing USBs and Bluetooth technology as so many of us use our phones for music content and need to make charging and interaction hands-free. They offer high-end sound while keeping up with the best of digital tech trends. There are lots of options out there when it comes to features. Here is some of the best aftermarket audio equipment options to upgrade your car stereo systems.
Pioneer DEH-S8800BHS
Choosing the right aftermarket car stereo usually means you are looking for one with a good head unit, power, functions, and looks. This Pioneer stereo is great. While it doesn't have high end looks, it does have illumination that you can customize both in color and brightness an comes with dual Bluetooth, Wideband Handsfree, audio streaming, and other hands-free support. It has a great amp, radio with free subscriptions on certain stations, MIXTRAX, audio file compatibility, and a 13 band equalizer. This Pioneer has a remote control and also works with many steering wheel controls. It is awesome that you can hook up two phones and use a guest mode for a third.
Kenwood Excelon KDC-X702
Kenwood is a name that has been around for decades. This aftermarket car stereo has a lot to offer when you are upgrading. A huge bonus is that it allows you to call from phones through Bluetooth as well as pair up to five different devices at a time. This means everyone in the car can listen to different playlists lists wirelessly. You can also use a Kenwood remote app to control the head unit from your phone. Along with these features come great color technology and an HD radio turner plus its compatible with SiriusXM radio. There are two rear USB ports as well as a 13 band equalizer with Drive EQ that lets you create the sound that you want when listening to your music. Five Volt RCA preamp outputs send strong signals to the amps for the best possible sound.
Sony MEX-N5200BT
This upgrade gives you everything you need when it comes to Bluetooth ability. It pairs with two phones so each can be used hands-free and both aux and USB inputs along with a four-channel amplifier. That's not all, there's also a CD player so you can still play music that isn't streamed. This stereo also comes with three preamp outputs and a subwoofer connection. There are 18 pre-sets available on the tuner and you also get voice control through Siri and Android. Sound quality can be adjusted with a 10-band equalizer and a bass boost. You can even set the head unit display and lighting to match the interior of your car. This radio is both looks good and sounds awesome.
Pioneer DEH-80PRS
No products found.
This aftermarket car stereo is one of the best when it comes to great sound. Its clear, powerful, and rivals the newest models. Its sound is full and clear and the stereo itself is built with the highest quality parts available. You get Android support, Bluetooth connectivity, and the ability to listen to compressed files. This Pioneer stereo has a great circuit board that reduces internal noise. Its sound is great in all ranges and one of the clearest on the market. Its 16 band EQ lets you adjust the right and left channels independently and there is very little static or muddled audio. Included are CD playback, two USB outputs, and two aux inputs for the rear as well as an SD card slot. The thing that makes this unit stand out is that you get a ton of customization options. It's user-friendly and high quality which makes it a great aftermarket purchase.
Alpine CDE-HD149BT
Another long-time player in the car stereo aftermarket is Alpine. They offer both quality and style for a good price. This particular model is good looking and set up so it's easy to use. It is compatible with the Alpine TuneIt App and works with both iOS and Android. This app lets you adjust all the details to make your stereo just like you want it. It has over 100 settings for the sounds alone and gives you access to over 3.000 more settings in the Alpine database. The stereo lets you use Bluetooth, HD radio tuner, CDs, USB with different file support, and the old AM/FM radio tuner or stream content from Android or Blackberry. Hands-free means you can drive, talk, and listen safely. This unit sound is great and comes with a nine-band EQ so you can make adjustments if you don't like the pre-set. Great sound and stylish looks make this a great choice for an aftermarket car stereo.
Final Thoughts
When you decide to upgrade using aftermarket audio devices, buy the one that not only gives you the best sound but meets all your tech requirements as well. Don't just buy the most expensive but choose the one that suits your car and your ears. It should let you customize the sound to your car as well as letting you use your desired device to connect so you have access to any downloads you want. And, for hands-free safety, Bluetooth is a must.
Assess the stereo's power, its equalizer for customization, the display's pixel count and customization features, playback ability and CD if you want one. It won't hurt to have extra USB ports as well. Smartphone integration should also be on your list of items to look at so you can not only answer calls hands-free but listen to music from any streaming services you use. The other item to look at how easy it is to upgrade the stereo later, adding things such as a subwoofer, more speakers, or AV technology. There are so many aftermarket options compared to a few decades ago. Do your research and work within your budget so you can get the best sound possible.