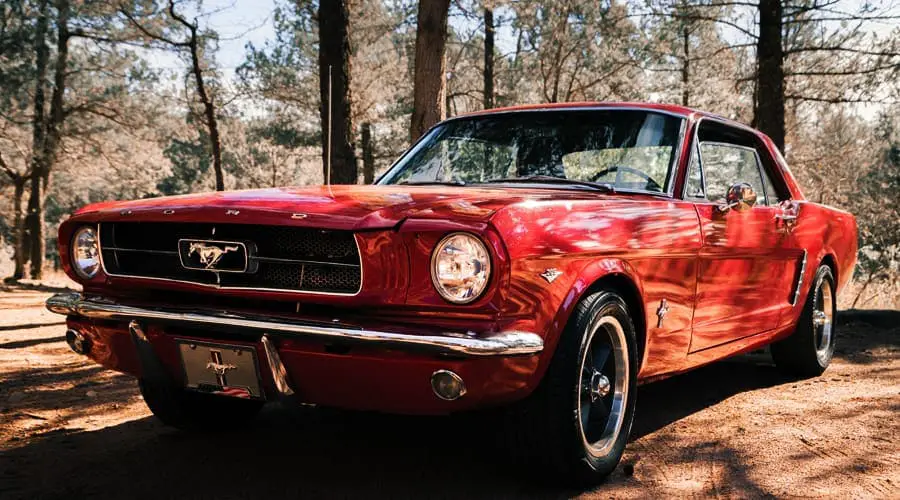 The SEMA (Specialty Equipment Market Association) show is one to follow if you are looking for new products to upgrade your Ford vehicle. This trade show is one of the best places to find the newest, up and coming items in regard to aftermarket parts. The goal of almost all the manufacturers in attendance at SEMA is to have something new to present and talk about with the press and those in the know. The new aftermarket parts that show up at SEMA for Ford vehicles are not only good quality but plentiful.
Here are the Top 10 Ford racing parts found at SEMA 2019.
1. Coyote Swap Pedal Kit for Ford Mustang 1964-1970
This part has been adapted to work in a difficult engine bay. The engines in older Mustangs have the master cylinder poking into the bay where the Coyotes DOHC head should be. Revology has solved this with this Swap Pedal kit. The kit leaves room for the engine and makes weight distribution better. A great new part dealing with this long-time issue.
Love Mustangs? Read more about out where you can find 1966 Ford Mustang Parts for cheap.
2. Hydraulic Unit for Ford Mustang 1994-2004
The mustangs from these years have issues with the mechanical clutch quadrant. This newly designed hydraulic unit created by Wilwood can deal with that by changing the point at which the clutch engages as well as the distance the pedal has to go when it both engages and disengages the clutch.
3. Pistons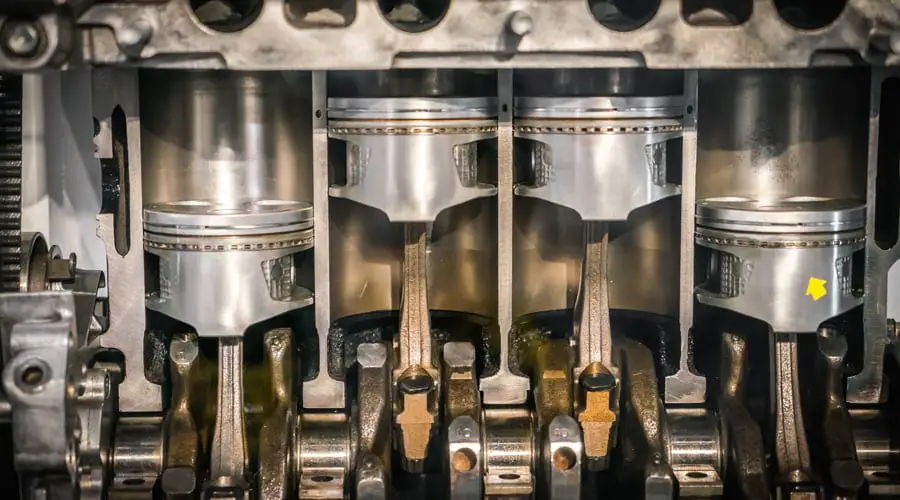 These units are built by Mahle based on Jon Kaase's original valve geometry. They are called PowerPak piston kits and can be bought to work with most current cylinder head designs. These parts will reduce drag, general wear and noise as well.  www.mahlemotorsports.com can help with any piston mod questions you have.
4. Suspension kits
These kits are made for the F-150 and Ranger owners who are heading out into rougher terrain for off-road driving challenges. The off-road leveling kit for these vehicles offers tuned suspension parts for off-road driving. These kits are made up of high-quality Ford aftermarket parts that include aluminum FOX shocks which offer great cooling ability when the trucks are working extra hard off-roading over rough terrain.
5. Instrument Panels
While this mod presented at SEMA is specifically for 1967-68 Mustangs, the selection of mods Dakota Digital has is extensive. This particular one is new, easy to install, and looks modern yet not over the top. It is a digital panel with colors the buyer prefers. A great mod for an older car in the current era.
6. Cylinder Heads
Air Flow Research has put forward new cylinder heads at SEMA 2019.  These are specifically called Renegade are for small-block Fords. They have a five-axis CNC ported intake, exhaust, and combustion changers and come in both a street version and race (competition) version as well. Most are CARB certified and the rest are designed to be non-emission compliant for either street or racing use.
7. Rotor Supercharger Packs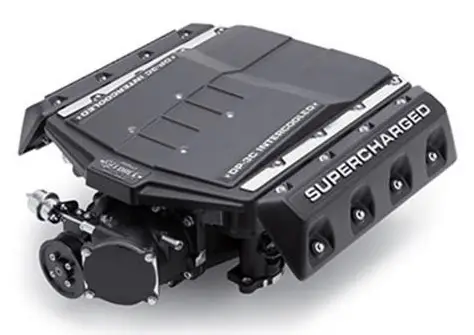 Edelbrock (Eaton TVS R2650) released its E-Force Superchargers at SEMA which are perfect racing parts for Ford Mustangs. These packs are 15% bigger but still fit with your stock hood. They come with bigger bearings and timing gears that are thicker for better durability. It gives the engine 25% more airflow than the last packs. They have lower air intake temperatures for better power output. Works great with Coyote built vehicles.
8. Suspension Technology
DSC introduced its suspension controller at SEMA specifically for the Shelby Ford Mustang to replace the factory-installed shock controller. It works with the factory display and basic controls. This controller offers velocity calculations along with brake pressure, g-force, and more. You can tune your chassis as simply as you would your engine, tuning your car to have more or less grip in its tires for everyday driving. This controller works well on the streets and for those who want a track-style setup.
9. Suspension Upgrade
Aldan American offered this upgrade at SEMA for modern Ford vehicles. Their Coilover conversion kit offers adjustable height and improved responsive automotive handling.  This upgrade takes the place of factory-installed shocks and springs using laser cut brackets to fit your car perfectly. They offer strength and a reliable fit. This upgrade is top of the line for your racing ride.
10. Valve Cover
SRT Hellcat valve covers were presented for use in Ford GT500s. They have air/oil separator included in this particular valve cover. They are a great racing upgrade and the Shelby can only benefit from having one.
Final Thoughts
If you've finally convinced your wife to let you keep building your Mustang even after purchasing that Ford crate engine, these are 10 upgrades you should consider!
Seeing the products that were presented at SEMA 2019 is exciting, especially when it comes to looking at Ford racing parts and aftermarket modifications. There are some awesome upgrades and great opportunities to ramp up some already sporty Ford vehicles. New technology and the constant upgrade in Ford racing parts are always exciting to see and hear about. SEMA highlights these upgraded parts and lays out not only the newest aftermarket items but also presents the deep breadth of parts available specially designed for Ford vehicles.
While not every new aftermarket part fits every Ford car or truck, there are still lots you can use to modify both the old and new models of vehicles. If you are restoring or rebuilding a vehicle, bought a new one, or are looking to tune and modify your Ford performance engine, the parts introduced at SEMA will take you down that path. Not only are the new parts presented by the manufacturers at SEMA but they are reviewed by the press and scrutinized by buyers. Doing some basic research on the parts you want should inform you which are of high quality and worth buying. Whether you are revving up the engine of a Ranger, F-150, Shelby, or old-style Mustang, SEMA will have the Ford racing parts you want to modify your ride.