One important question a potential vehicle buyer can ask is, "Should I buy a Kia?" Are they junk, or good cars? In this article we'll discuss some Kia history and popular car models.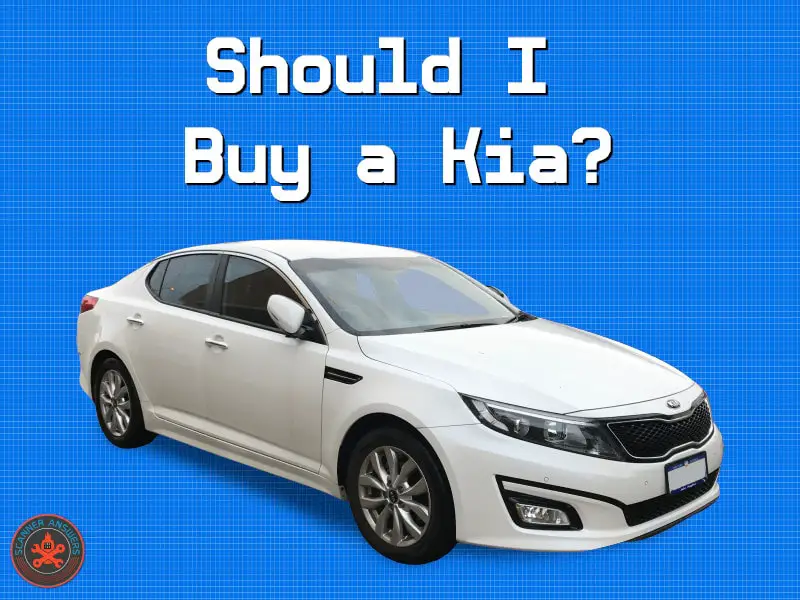 For the longest time, Kia had a reputation in the market as a budget car (and a poor one). It even slid as far as the 37th place in the U.S. Initial Quality Study.
The U.S. Initial Quality Study is a study that totals drivers' complaints every three months.
This low ranking didn't reflect well on Kia, which influenced its image for years yet to come. However, this reputation seems unfairly deserved in our day and time. Right now, Kia ranks second in the U.S. Initial Quality Study.
Today, we'll be exploring all things KIA, including whether you should or shouldn't buy. Tune in.
How Reliable are Kia Cars?
Fifteen years ago, Kia boasted loud of its 10-year 100k warranty. This came across as a cheap gimmick of an unreliable car: "Hey, buy our car. It's quite affordable. It'll break down a lot, but here's a 10-year warranty!"
A Kia and Hyundai used to be considered an entry-level beater car. Its audience was mainly those with tight budgets or those who were young.
Read more about Kia vs Hyundai
College students often ticked both of these boxes. It made sense why they were such avid owners of the native Korean vehicle.
The Introduction of the Kia Sorento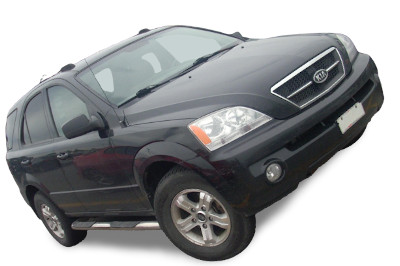 Yet, Kia had a lot in store. In 2003, the Kia Sorento was introduced. Its debut started to shake off Kia's reputation as an unreliable car.
Indeed, the Kia Sorento isn't as sleek-looking as some of its contemporaries. Yet, it offers a midsize car with a plethora of features for a modest price. Its main appeal doesn't only lie in its generous warranty.
This release marked a definite departure from the old Kia brand. The new Kia car wasn't just a cheap, temporary solution. It became dependable, smart, trustworthy.
This was even furthered by the introduction of the Kia Amanti in 2004. Self-described as a "luxury sedan," this car had people scratching their heads. How can a Kia be a luxury sedan?
But what people didn't understand is this was just a further continuation of Kia's strategy.
 Kia as a brand was about to get a lot better! 
First, you make a quality car. Focus on quality. Offer a wide array of highly-sought-after features. Finally, introduce it to the masses for a lower price than its competition.
This strategy was sure to attract smart buyers who were interested in quality and not just a good name.
The Kia Amanti offered all the essentials. ESC, airbags, large antilock brakes with traction control, and a ton more. Yet, the car was negatively noted for its heavyweight and stale exterior design.
Kia Hires Peter Schreyer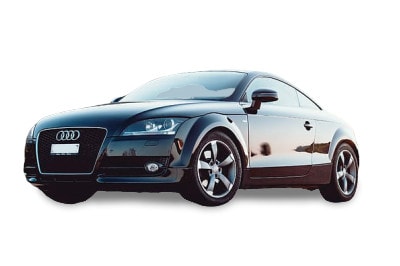 It was time to start focusing on the outside as much as the inside. Kia recruited automobile designer Peter Schreyer (he designed the styling on the Audi TT!). This was a smart move made in the hopes of changing Kia as a brand—and it worked.
Mr. Schreyer is extensively known for his work with Audi. Many would argue that his greatest masterpiece was the Audi TT.
This legendary car was noted for its futuristic, sleek design. Its first appearance at the 1995 Frankfurt motor show would prove to be iconic. This debut cemented Schreyer's position as an innovative designer in the industry.
Now with Schreyer on board, Kia was guaranteed an aesthetic transformation. His contributions to the Korean manufacturer would pay off in 2009.
Surprise Success of Soul
The introduction of the Kia Soul would be followed by surprise colossal hit. It had a winning mix of features, design, and practicality. It's no wonder that the Soul became a mainstream success.
Schreyer would later comment on Kia's emphasis on design:
"In the past, the Kia cars were very neutral. When you saw one on the road, you didn't really know if it was Korean or Japanese…I think it's important that you can recognize a Kia at first sight."
The impact of the Kia Soul would prove to be even bigger. Flash forward to 2018: the sales of the company have risen by 150 percent. This is since Soul's first appearance on the mainstream scene.
Between the 2000s and now, Kia has made the decision to put quality first. The decision has paid off in the long run.
So: are Kia's good?
My answer is simple: Make sure you buy a model released after 2010, and you're good to go.
Which Kia Car Should You Buy?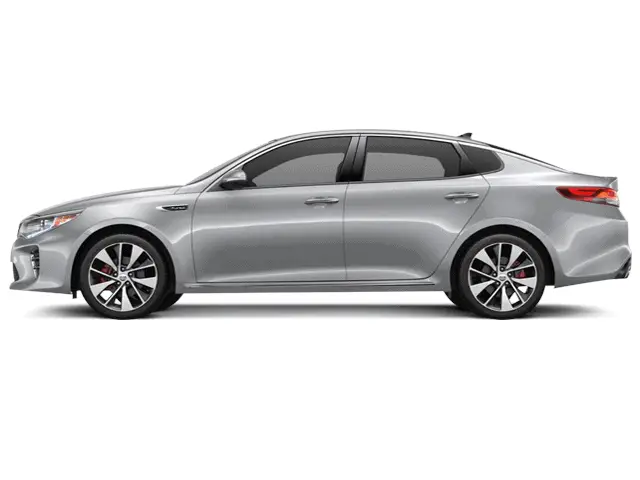 Looking up Kia cars online will give you a headache. We're talking about one of the biggest manufacturers in the market here, so there's no surprise.
There's a ton of models. There are practical, cheap ones. There are also sleek, expensive ones. Of course, you have your midsize sedans and even your luxury sedans.
I'll try to help you navigate this complicated road a bit. Let's start by outlining some significant releases.
How Much Does a Kia Cost?
The Kia Sportage base price sits at 23k. This is close to the base price of many of its competitors.
The Kia Soul, which is one of the top subcompact SUVs, starts to sell at 17k. That's one of the lowest base prices, but it can quickly rise to 30k.
On the other hand, the Kia Cadenza base price lies at 40k. Yet, this price could rise to 45k.
When midsize SUVs cost 30k to 40k, the Kia Sorento base price makes it an appealing car. The base price sits at 26k.
The Kia Rio base price lies at 15k. For a compact car, this is a perfectly average price. Meanwhile, the hatchback base price begins at 16k.
The hybrid Kia Niro base price starts at 23k. However, the plug-in model begins at 28k, while the EV at 38k.
Conclusion
If you're one of the biggest automotive manufacturers on the market, you've got to have something special. There's no doubt that Kia has that "something."
The decision to emphasize quality over volume has paid off. Kia has consistently proved to be a dependable brand. Their army of cars has withstood many tests to come this far.
So, to answer your question. "Should I buy a Kia?"
Our answer – Absolutely!