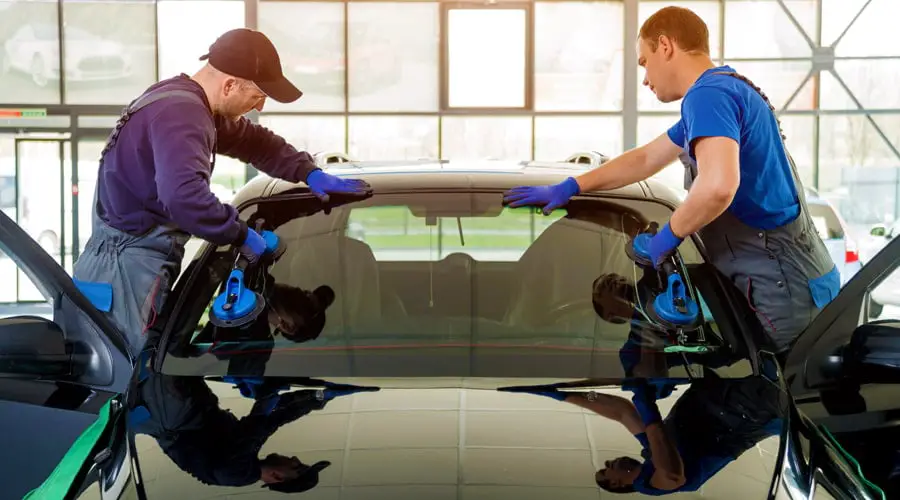 Source: canva.com
There is no set cost when replacing your windshield. It varies depending on what repair you are having done, how severe the damage is, the type of vehicle you have, and where you go to get it done. Costs can range anywhere from the low $10's to hundreds of dollars.
If you can go with auto glass repairs rather than a replacement, it costs significantly less. But that's not always the best way to go. If your front or back windshield is severely damaged and your safety is compromised, then you need to handle the issue properly and have the full repair done as soon as possible.
Related: How Long Does It Take to Replace a Windshield?
General Cost of Windshield Replacement
The price to fix the windshield damage on an average vehicle ranges from approximately $20 to $500, depending on what you need to have done and if any of it is covered by insurance. You will pay higher for specialty and rebuilt vehicles. The severity of the damage, the complexity of the repair, and the type of glass you choose along with the make and model of your vehicle all affect the final cost as well.
Depending on how badly it's damaged, you may be able to fix a windshield with household items.
Front Windshield
Our cars have so much auto glass that the repair of any one window is going to be variable price-wise. The front windshield usually costs the most. An average replacement cost is around $300 but this can obviously go higher or lower. It will be less if it is a small crack or chip and you can just do repairs versus a full window replacement. If the crack extends more than two feet then there are no repairs that can be done other than replacement as the vehicle would be unsafe to drive otherwise.
In contrast, if the crack is fairly insignificant then you may be able to take care of it yourself and skip the repair shop altogether, and do a diy windshield repair. Be aware that if the crack has penetrated the glass, its time to get things done correctly. Have a professional look at it and then make a decision based on the safety of the occupants of the vehicle first.
The cost for replacement may also go up if your vehicle has special moldings near the glass. You will want the same style put back on or ones that are similar so costs will rise. Wipers can add even more if you need them fixed as well. Each addition increases your costs even more.
Back Windshield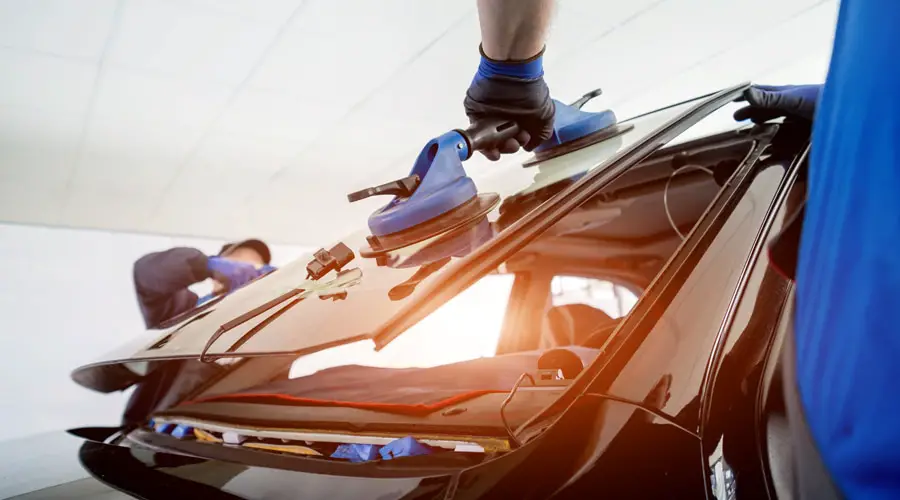 Source: canva.com
If your back window is damaged, it needs to be fixed promptly, especially if you tend to have backseat passengers. You can save money over a front replacement as you won't need to worry about windshield wipers or too much additional work done. The good thing about the back is it doesn't affect the driver and their vision of the road but that does not mean it should not be taken care of. A hit by a rock or extreme temperatures can cause issues. It is also a safety concern as an intact back window keeps passengers safer in a rollover.
General Replacement Process
While windshield replacement costs vary, the procedure is always similar. If you get a quote from a certified company, it should be split into three sections.
Labor – This includes taking out any mirrors, removing and disposing of the broken windshield, installing the new windshield, refitting the mirrors, doing a water test, and final cleaning. The labor should be shown at approximately 2.5 to three
Parts – This charge includes the new windshield, adhesive, cleaning, and primer.
Fees – This applies to the glass disposal and any other items that can't go into a regular waste facility.
Do Your Research
The cost of windshield replacement may vary from place to place so do some research first. There is a lot of competition in the marketplace that ensures you get the best work for the best price. Make sure that the place you choose is certified and that they know and understand safety standards along with proper installation techniques. You want a company that stands by their work and product should there be any issues later on. Read reviews and ask questions so you know that you are not just getting the cheapest deal but also the best work available for a good price. Remember, price doesn't always equate with quality.
Make sure the place that you take your car is not a discount shop. While using insurance can make a replacement cheaper, do not get ripped off with poor quality. You do not want a product that has pulled from a car that is no longer on the road. Used parts still need to maintain their quality as you do not want unseen damage to cause issues when you are driving. Ensure that the place you go to is trustworthy, reliable, and uses properly manufactured parts.
Final Thoughts
Windshield replacement does not have to be overly expensive. You can get a quality replacement windshield that includes moldings, wipers, and any extras you need along with work done by a certified company for a reasonable price. If your insurance covers the cost and waives the deductible then you won't be out a cent but, in some cases, just paying the deductible keeps costs down. If you have to pay for the whole replacement yourself, you're looking at anywhere from $100 to $500, depending on the glass, make, and model of your vehicle and the place where you are having the work done.
Make sure to get more than one quote for your windshield replacement and go through your insurance if you can. Compare prices and workmanship and ask how long it will be to get it done.  Waiting too long means you are either risking your safety or losing the use of the vehicle until it is done. You don't always want the cheapest or most expensive price. You want a reasonable place with great reviews.