Donate a Car in Houston – Our List of the Best Charities
Are you looking to give back to your community in a meaningful way? Consider donating your car to one of the best car donation programs in Houston, TX. This is a donation many of us never consider but it's just like giving cash to a charity. Vehicle donations even come with the same tax deductions you'd expect from giving to charity.
The process of donating a car is straightforward. You choose an organization and contact them. They'll arrange everything and give you a receipt to use when filing taxes. In this blog post, we'll look closely at some of the best car donation programs in Houston, TX.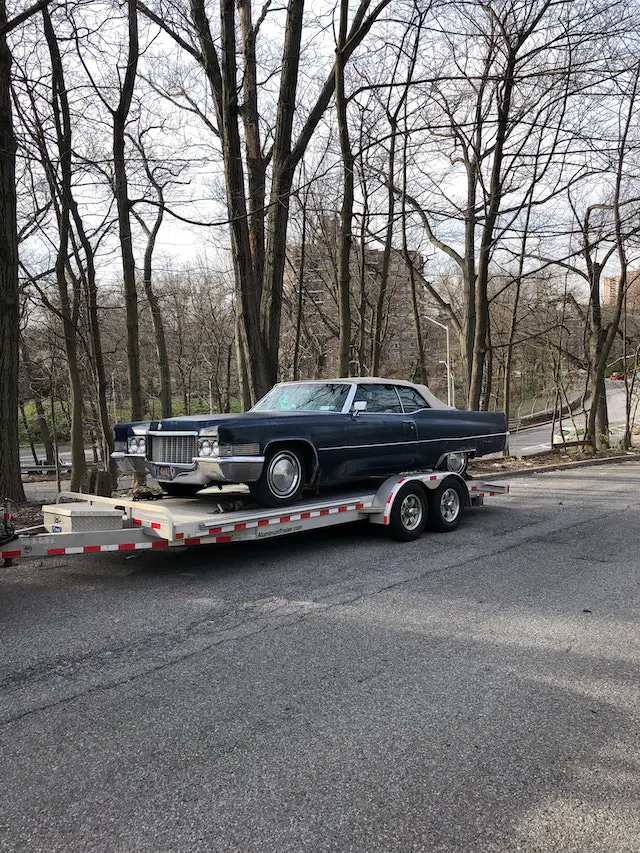 What Are the Benefits if you Choose to Donate a Car in Houston?
You get to declutter your garage and help someone in the process. But if you're looking for a "what's in it for me" benefit, then you'll be pleased to know that donating a car to charity lowers your tax liability. But you have to do it the right way in order to save on your taxes.
The process itself is pretty straightforward. You can literally just go online or make a single phone call to make arrangements. However, you'll want to make sure that you get the most value from donation.
Choosing the Right Charity and How to Donate a Vehicle
When looking for the best car donation programs in Houston, TX, you need to do your homework to understand how much of your donation is going toward helping people and who it's designed to help. For instance, there are a lot of charities that pocket the majority of donations to pay CEOs and other high level executives. This information is publicly available through tax records.
We've compiled a list of top choices but it's up to you to determine which charities align with your interests.
Soldier's Angels
Soldiers' Angels delivers aid to the dedicated men and women of the United States military. Their army of "Angel" volunteers are dedicated making a difference for veterans and the families supporting them. The heart of Soldiers' Angels is its variety of programs designed to serve a diverse group of people.
Now I'm sure you're asking yourself what this has to do with car donations. Soldier's Angels auctions off vehicle donations to fund their variety of programs. So, donating your car to this charity enhances the livelihood of the brave men and women of the military.  You can learn more about this charity here.
Cars 2 Charities
Cars 2 Charities is one of the most unique car donation programs in Houston, TX. After fixing up and selling your car, they let you choose the charity the money goes to. The only restriction is that the charity must be one they actively work with.
According to their mission statement, they have two key factors that set them apart:
They improve your car before selling it by handling repairs and detailing the vehicle, ensuring that it gets maximum value.
It's claimed that this process allows donators to get up to 50% higher tax deductions. This is difficult to verify, but the fact that the vehicle is improved to raise its value could potentially lead to higher deductions.
Cars 2 Charities has built its reputation on integrity, so if you have a preferred charity that doesn't directly take car donations, this this service helps you transform your car into cash.  You can learn more about this charity here.
Vehicles for Veterans
Another of the top car donation programs in Houston also focuses on veterans. The funds generated from their donations finance various programs aimed at providing much-needed support to veterans facing challenges. According to their website, Vehicles for Veterans has contributed over $147 million to numerous deserving charities. Among those are programs dedicated to serving disabled veterans.
Their donation program operates as a 501(c)(3) charity, so your donation is tax deductible. Vehicles for Veterans offers a hassle-free platform for individuals looking to part ways with their unwanted vehicles. The most gratifying aspect is that these contributions directly benefit organizations dedicated to providing vital assistance to disabled veterans and their families.
What makes this program even more attractive are the numerous advantages it offers:
There are no costs incurred by donors. The program offers free pick-up services, whether the vehicle is in running condition or not.
All the additional paperwork is efficiently managed by the program.
Donors receive an IRS tax receipt for their records.
The program offers the flexibility of scheduling pick-ups at the donor's convenience.
It accepts a wide range of donations, including cars, boats, RVs, campers, and ATVs.
Conclusion
Donating your car to a vehicle donation program in Houston lets you make a positive contribution to the world. Your old car has the potential to become a powerful force for good in your city. These charities will accept any vehicle for donation – whether it's running or not.  Instead of choosing a "cash for clunkers" program, please consider donating your vehicle (in good shape or bad) to a local charity for a tax deduction.  It will do a world of good!