Finding the best wax for white cars is quite challenging. White cars are notorious for showing every imperfection, making regular waxing an essential part of their upkeep. Unfortunately, not all waxes are created equal, so finding the best wax for your white car makes all the difference in preserving its beauty. In this article, we'll explore the best wax for white cars, so you can keep your vehicle looking its best.
Benefits of Waxing your Car
Wax acts as a protective barrier between your car's paint and Mother Nature. It shields paint from contaminants like bird droppings, tree sap, and UV rays. These contaminants cause gradual damage to your car's finish over time. Wax provides an extra layer of defense.
A well-maintained exterior significantly impacts your car's resale value. Regular waxing preserves its value by preventing the paint from deteriorating. A vehicle with a well-preserved, glossy finish is more appealing to potential buyers. This gives it a higher perceived value.
The most noticeable benefit of waxing is that it creates a reflective surface that intensifies your car's color. White cars, in particular, benefit from the added shine.
Waxing also creates a smoother surface that makes it easier to clean your car. Water, dirt, and grime are less likely to adhere to the waxed surface. This not only saves you time and effort, but also reduces the risk of scratching the paint during the cleaning process.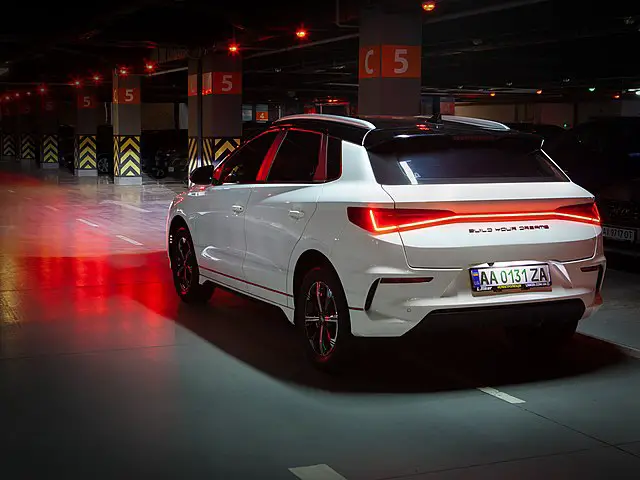 5 Best Waxes for White Cars (Our Field-Tested Reviews)
So, let's get to it.  What is the best wax for white cars (and trucks)?  Selecting the best car wax for your white car is challenging because there are so many options available on the market. To make this choice easier, we've field-tested several different waxes, compared our notes, and compiled a list of the 5 best wax for white cars:
1) Turtle Wax 52712 Color Magic
Turtle Wax is one of the most recognizable brands in the world, making the Turtle Wax 52712 Color Magic a top choice for white car owners looking to rejuvenate their vehicle's pristine appearance. Application is a breeze, so you won't have to work extra hard to protect your car. It even conceals minor imperfections, leaving your car with a noticeably smoother finish.
When considering the cost-effectiveness, Turtle Wax 52712 Color Magic offers outstanding results without straining your budget. It's an absolute recommendation for white car enthusiasts seeking an affordable, yet top-quality solution for safeguarding their vehicle's pristine paint job. The combination if high-quality results and sheer value make this our #1 choice.
2) WEICA Car Wax White Solid for White Cars
When you first apply WEICA Car Wax, you'll notice how easy it is to work with. The solid wax glides on smoothly and buffs out effortlessly, making the whole process a breeze. Not only did it enhance the brilliance of the white color on your car, but it hides minor imperfections and swirl marks, leaving your car with a clean and smooth finish that looked like it just rolled off the showroom floor.
The protection it offers is equally impressive. Considering the value for money, WEICA Car Wax White Solid is a fantastic investment for white car owners. It's a product that delivers noticeable results without breaking the bank. So, if you want to maintain that stunning, showroom-quality appearance for your white car, WEICA Car Wax White Solid is definitely worth trying. Your white car will thank you for it.
3) Chemical Guys White Light Hybrid Radiant Finish
Chemical Guys White Light Hybrid Radiant Finish is the third on our list. After applying this outstanding wax, the difference in your white car's finish is immediately noticeable. It leaves your car with a mirror-like shine that enhances the elegance of the white paint.
The protective qualities are equally impressive. It does an exceptional job of safeguarding your car's paint from UV rays and repels water effectively. Although it might be priced a bit higher than some other options on our list, the results are well worth the investment.
4) Formula 1 White Color Car Wax
One of the standout features of Formula 1 White Color Car Wax is its color-specific formula, which is guaranteed to brighten your car's finish and hide the imperfections. In terms of protection, this wax defends against the elements. You'll notice the improvement immediately. Furthermore, it provides all of this protection without breaking the bank.
If you're looking for an affordable and effective wax to protect your white car's finish, Formula 1 White Color Car Wax holds up well when compared to other waxes on this list.
5) Car Gods Iris Custom Color White
The first thing that stands out about Car Gods Iris Custom Color White is its tailored approach to enhancing the beauty of white car paint. This wax is specifically formulated for white vehicles, and the results are stunning. It's easy to apply and provides strong protection. This wax's ability to mask minor imperfections and enhance the overall appearance of a white car is impressive, which is a testament considering the challenge of polishing white cars.
If you're on the hunt for a top-tier wax to make your white vehicle stand out and willing to shell out some extra cash, then Car Gods Iris Custom Color White is an absolute winner.
Conclusion
Choosing the best wax for white cars makes a significant difference in its appearance and also protects this delicate color from Mother Nature. Each product mentioned in these reviews has its unique strengths, catering to various preferences and budgets. The key takeaway is that regular waxing is a vital part of maintaining the beauty of your white car.