When you need to get your car fixed, it's important to understand how long is reasonable for a car repair. If the wait is too long, the mechanic or dealership could be trying to scam you.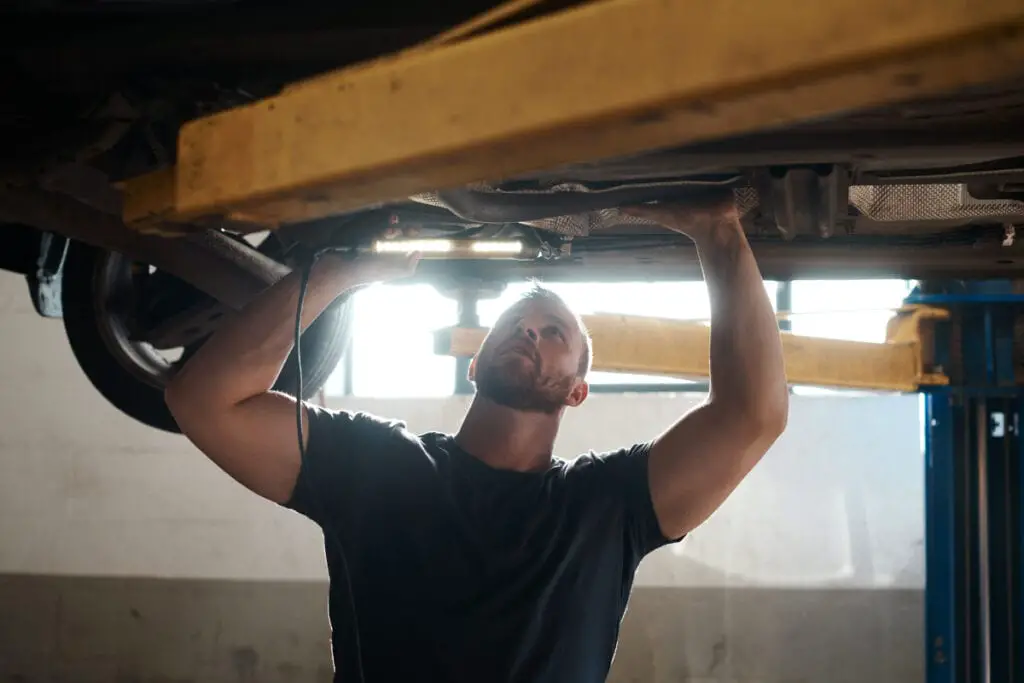 Common Repairs & How Long They Take
Most companies will use specialized software that gives them an estimated labor repair time. This takes into consideration such things as:
Year, make, and model of vehicle
Mileage
Intricacy of the repair
Below are 10 of the most common repairs.
Replace ignition coil. This replacement can take between 30 minutes and 2 hours depending on what type of coil it is and whether a distributor has the coil in stock (particularly for an older car).
Replace catalytic converter. The amount of time this will take is about 3 hours, However, it may take over a day in the shop because the elements get hot. This means that it will have to cool down in between tests.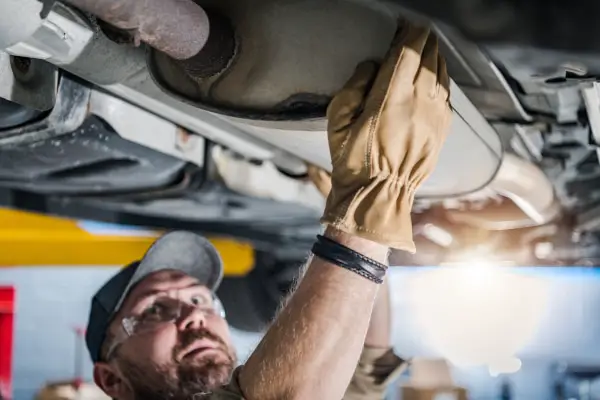 Replace thermostat. Replacing the thermostat will generally take under an hour. The only time it will take longer is if the part isn't in stock.
Replace spark plug/wires. Spark plugs and wires may take a few hours depending on whether there's a separate coil for each plug or not.
Replace airflow sensor, aka "MAF". This is a relatively fast repair. The only time it takes is to access the airflow sensor, which can vary based on the make and model of your car.
Repair transmission. Repairs will take a full day in many instances. If the mechanic has to rebuild the entire transmission, it may take 3 to 4 days.
Repair auto body. Minor bodywork may only take 2 days whereas more extensive damage can take longer.
Fix brakes. Upwards of 3 or 4 hours to get your car back.
Unclog radiator. Usually a flush will take no longer than 2 hours.
How Repairs Can Compound and Take Longer
You may know that it only takes 2 hours to complete a repair. So, why is it that the auto shop is taking too long to give you your car back?
There are a few reasons.
Unforeseen repairs may have come up during the original repair.
Some parts will have to be ordered. Not all parts are easy to order – and the older your car, the longer it may take.
Your car may be one of many vehicles that are being serviced inside of the shop.
Your car is only worked on during operating hours.
The repair shop has limited equipment.
When additional repairs are needed, they require your signature.
Ways to Get Faster Car Repairs
No one likes to wait for the repair shop… To ease this pain, you may be able to ask for a rental or loaner.
Ask how long they estimate that the repair will take
Find out if they have all of the necessary parts in place
Look to see if the mechanic doing the work is an ASE-certified professional
Get a signed estimate of the work (complete with the estimated labor hours)
Check in every few days to find out how the repair is going
Get quotes from a few mechanics/dealerships before you agree to a repair at any particular place
Pro tip: Document every conversation that you have so that you have a paper trail of what's going on.
Express Services
Most dealerships have "express" services that are performed. Most of these are preventative maintenance tasks that can keep your car in premium running condition.
Common express services:
Brake pad replacement
Tire rotation and balancing
Transmission flush
Air filter replacement
Many places will allow you to make an appointment for the service. These services are aimed at preventative maintenance and shouldn't take more than an hour.
Mechanics vs. Dealerships
How long can a mechanic keep my car? How long can a dealership hold my car? These are questions you might be asking yourself.
Insurance and warranty claims generally require your car to be fixed within 15 to 20 days.
Mechanic Pros & Cons
Pros
They don't work "traditional" hours
They may work on one vehicle at a time
They may be able to work "deals" to help repair versus replace
Downsides
They may not have advanced diagnostic equipment
They may not have experience working with a specific make/model
Not all mechanics are the same. Before you bring your car to a specific mechanic for them to work on it, ask a few questions. Find out how many vehicles they have on-premises at any time. Ask what models they are familiar with.
Dealership Pros & Cons
Pros
They have a reputation to protect and will focus on time
They are knowledgeable about a particular make (Ford, Dodge, Honda, etc)
They have advanced diagnostic tools (like OBD2 scanners) to troubleshoot
Downsides
They have traditional hours, often closing on the weekend and holidays
They may work on multiple vehicles at a time
What is the Lemon Law?
The Lemon Law is a way to protect consumers like you in the event that you purchase a defective vehicle.
Let's say you buy a car. A few months later, there's a problem with the transmission. You pay the repair costs and it works for a few more months. Then, there's another problem with the transmission. It may not have anything to do with the mechanic or your dumb luck. Your car may actually be a lemon.
If there have been 30 days of cumulative repairs, you have the right to ask for your vehicle back. If the manufacturer (or a trained professional) cannot repair your vehicle within 30 days, it's assumed that the defect is substantial.
This is when you'll want to look into the lemon laws of your state. If your car is classified as a lemon, you may be eligible to get a vehicle replacement or even reimbursement/compensation for free. Contact your local DMV office or a lawyer.
Only a few states have used car lemon laws while all 50 states have new car lemon laws.
Common questions and answer
It can be frustrating when your car is taking longer to get repaired than you had originally figured.
What is the average time for a car repair?
Car repairs, on average, take approximately 12 days. This means that the car is in the shop for that long, not that a mechanic is working on it cumulatively for this long. This estimate is also based on there being both body and mechanical damage.
What happens if a mechanic or dealership misquotes a repair time for cars?
Typically, the mechanic will call you to tell you why the repair is taking longer. At that point, there may be a revised repair list and estimate.
When is a car repair no longer worth it?
You will want to look at the value of your car and the total cost of the repairs. If the repairs are $4,000 and the car is only valued at $3,000, it may be time to cut your losses.
What is a mechanic's lien?
A mechanic's lien is a lien that is filed by your mechanic to seek the additional money owed on the repair. You will have likely signed a document to agree to certain costs. Once the vehicle is done, you owe that money.