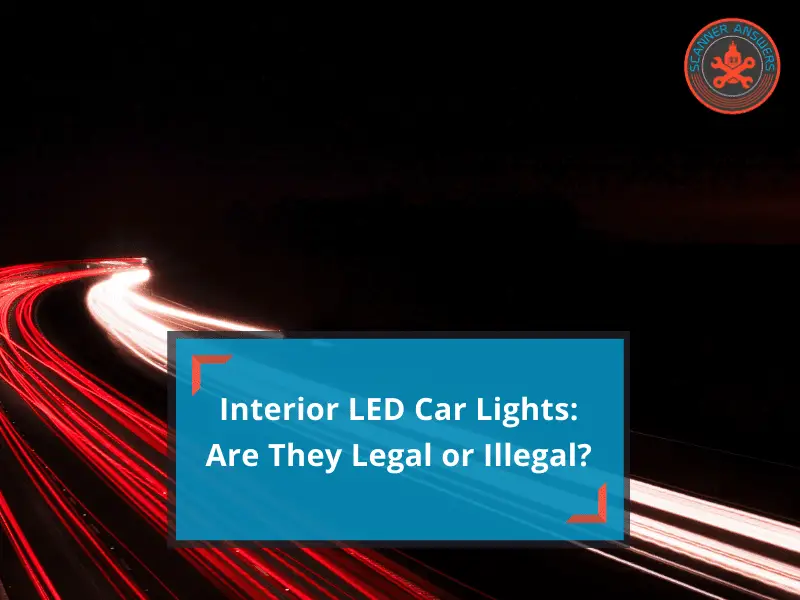 LED lights last longer than many other types of lights. They also provide superior illumination. So, as you look at interior lights, map lights, and more, there's one question you might be asking yourself. Are interior LED car lights illegal?
In most instances, it is not illegal to have LED lights inside of your car – and, depending on where you live, it's not illegal to have them on while you drive, either.
Often, it comes down to what you're doing with the interior LED car lights. They may be illegal if you're driving with certain lights on, especially if they are too bright. However, if you want the interior lights to show off during a car show, they're perfectly acceptable.
5 Reasons Why You Might Want Interior LED Lights
LED lighting is considered the most popular form of lighting in comparison to CFL bulbs. If you're wondering why you might want interior LED car lights, there are a few reasons and instances where they can help.
This is box title
Interior lighting is important for overall safety. When you open your doors, the lighting comes on, it allows you to get into the car safely, and when the lights are brighter, it tells everyone where you are.
When you have bright lights, you are also less likely to be attacked.
Further, you may need interior lighting to help you pack a car, put away groceries, and more. Especially once the sun sets, added light is beneficial.

Sometimes, you may have the desire to create a fun aesthetic. This goes beyond the basic dome light or map light. Consider a few other areas to add lighting:
On the floor
In the cup holders
On the door panels
Around audio speakers
In the trunk
You may want to create the aesthetic for your own personal pleasure or to create some fun for your passengers. Especially if you are a rideshare driver, you may be looking to create a more entertaining ambiance for passengers.
This is box title
Once you buy a car, you may look at ways to customize the interior. The first thought may be to change the covers on the car seats. Then, you might change out the floor mats. After that, you'll have to think outside of the box.
Adding color can be done in various ways. With LED lighting, you can turn the lights on and off; and, in some instances, you can even connect the LED to an app on your smartphone. This can allow you to change the colors at any time.
When you customize the interior, you let your personality shine through! And, should you wish to change the colors because you get bored with one particular look, you can do so with the touch of a button.
They also don't have to be an expensive addition to your kit!

Illumination should be a top consideration. If the interior isn't lit enough, can your passengers stay entertained during a road trip?
You have to consider that a road trip may leave backseat passengers strapped in for six hours or more. It can get boring, so you want to give them things to do. Particularly when you have kids, you need to keep them busy.
Books, coloring books, and other activities can be used to keep road trips entertaining. However, as it gets darker, these activities become harder to engage in. That's when you can depend on added illumination from interior LED lights. Just flip a switch or use a voice command so that the lights turn on. Then, you can make the road trips more fun regardless of whether the sun is out or not.
This is box title
A good light is important. There's no reason why you have to depend on a flashlight to find things inside of your car. By installing the necessary interior LED lights, you can find whatever you need.
Illuminating the interior will make it easier to find things. It can make it easier to find something you've lost. It can also help you to connect car seats, organizers, and various car accessories.

Different Types of LED Lights
When you're looking to add lighting to your car's interior, there are plenty of options.
Bulbs: Bulbs can go into various domes and recessed lighting throughout the interior. Just be sure that the bulb is the right size for the light fixture.
Light strips: Flexible light strips can be installed virtually anywhere to create a custom look. Most have self-adhesive back tape on them for secure applications. Adding an led strip inside car can bring out a ton of personality.

Rope lights: Rope lights are thicker and are either mounted into place or draped. These can be bright, so they're not ideal for small interior spaces.
Kits: Kits can make it easy to integrate lighting into a specific area of the car, such as around the gas and brake pedals or within the cup holders.
You'll want to consider where the light will be located and what kind of aesthetic you want to achieve. Consider, too, the color of the lighting and whether it is legal for you to have based on where you will be driving.
Learn more about connecting car lights to a battery.
The Benefits of LED Lights
Whether you are looking to make a dome light replacement or you simply want to change out the bulbs in your car for a new aesthetic, there are many benefits to LED lights.
Longer lifespan
More energy efficient
No heat emissions
Ability to operate in the cold
More aesthetic designs
Can be operated with an app
You'll want to explore the many LED lights that can be used in your car. Even if you are just changing out a bulb, you can typically find an LED option. Of course, you can also choose to modify your car a bit.
If you don't like a particular interior light, you can change the entire casing. This way, you get a more personalized design and can implement LED lighting technology at the same time.

Are There Dangers of Driving with Interior Lights On?
First, there are some benefits of having the interior lights on when you're driving. It allows the kids to color in the backseat or it allows your passenger to read a map.
Some, however, claim it's illegal to drive with interior lights on. Why?
Many believe that it can make it difficult for other people to see. They are blinded by the light of your car's interior. This is not accurate, nor is it illegal.
You can choose to drive with your interior lights on if you wish to do so. There are only a few exceptions where it may be dangerous:
Lights are exceptionally bright
Lights are different colors
Lights are set to a strobe function (flashing lights are no good!)

Any lights that come standard, whether it's a map light, a dome light, or even a vanity light, are legal for you to have – and legal for you to have on when you drive. It's only when you start to buy aftermarket lights that you have to look at the laws in your state.
You can have interior LED lights inside of your car. However, many states prevent you from having red or blue ones. Why? It can make it seem as though you have a police vehicle.
You don't want to get pulled over for impersonating a police officer as it can lead to significant fines. Other than that, there are no real dangers.
If you're worried about violating the laws, find out what the car laws are in your state. California does not allow you to have LED lights mounted to the steering wheel. Many other states prohibit you from having flashing or red/blue lights in the vehicle. Otherwise, the interior of your car is for you to do as you please.

Rules About LED Lights on the Exterior of Your Car
Now that you know about LED lights inside of your car, what about outside of your car? There are countless places where you can install lights, and here are some of the most common ones:
Roof of your car / overhead light

Valve caps
Undercarriage
License plate holder
Certain rules vary by state. Additionally, some of them require you to use some common sense.
You'll want to check with the rules of your state, particularly about underglow lighting. Many states will consider it illegal, while some states will only pull you over if it is lit up at night or is a color that is associated with the police (such as red or blue). That being said, there are ways to create an underglow that follows the laws of your state.
If you have lighting on the roof of your car, you need to have a valid reason, such as if you're a tow truck driver or you are patrolling your neighborhood.
As for other lighting, such as valve caps, license plate holders, and more, you're able to have them. However, you still have to stay away from blue and red. Additionally, you don't want the lighting to be so bright that it can be distracting to other drivers.
If your lights are so bright that it prevents a police officer from reading your license plate, you may also get pulled over for a warning.
So, while not all exterior lighting may be illegal, it can still cause problems. Just be sure you know what kind of lighting is legal. When in doubt, consult with the laws in your state.

Frequently Asked Questions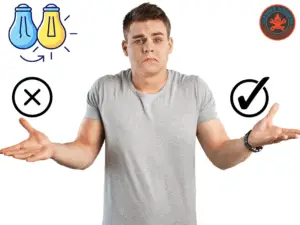 There are a lot of frequently asked questions regarding the legality of using interior lighting as well as whether certain types of LED lights are illegal or problematic. Knowing the answers to some of the questions can help you to decide how to outfit your car properly.
This is box title
What is a map light and is it distracting?
A map light is typically a smaller light found on both the driver's and passenger's sides of the car. When the light is illuminated, it can pose as a distraction to the driver as well as to other drivers.
If the map light is on and it's being used to read a map or something else, the police can pull you over if it appears that you're distracted while driving.
What is the difference between a dome light and a map light?
Depending on the make and model of the car, the car's dome light is mounted to the middle of the roof's interior. Then, the map lights are located on either side of the dome light (or close to the front windshield glass).
When you open the car doors, the dome light will automatically illuminate. To operate the map lights, you have to manually turn them on and off.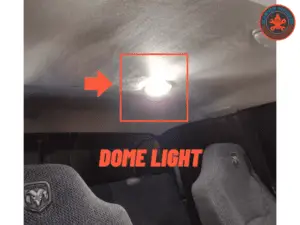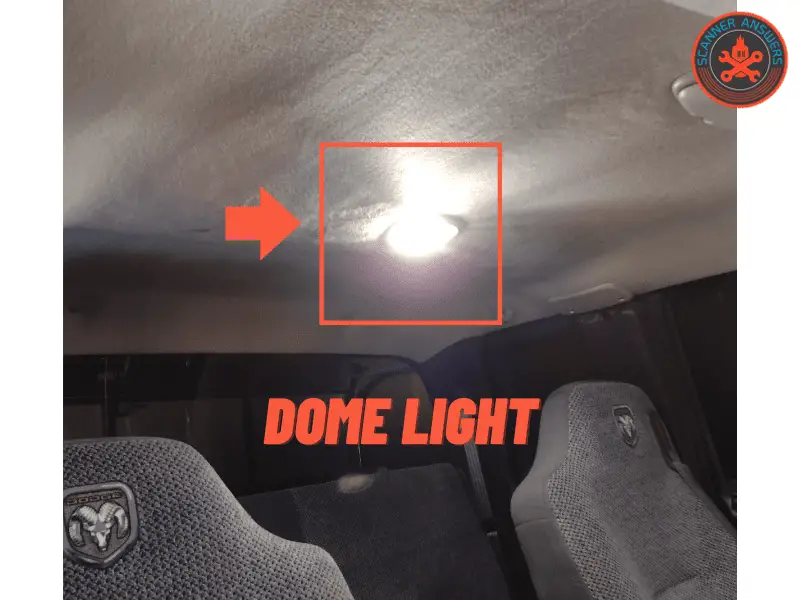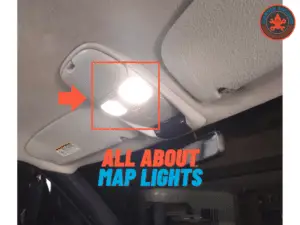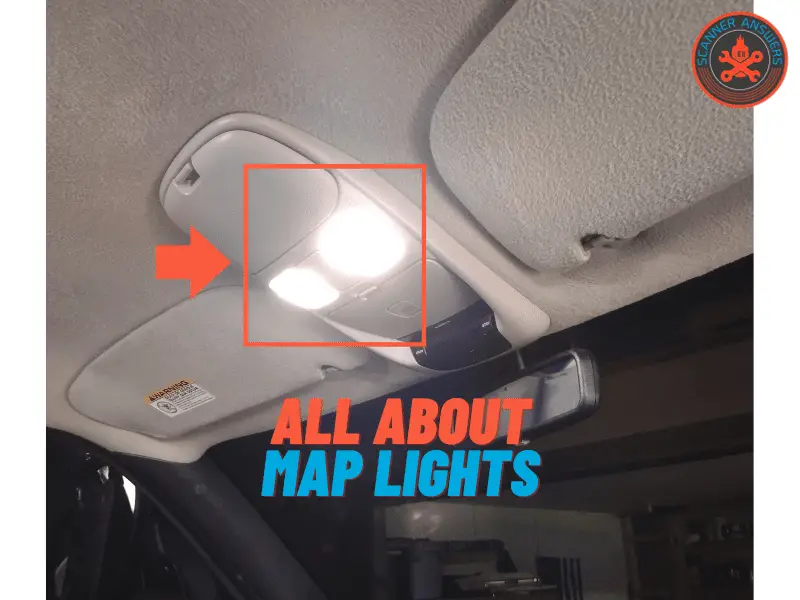 Learn more about map lights and dome lights here.
This is box title
Are blue interior lights illegal?
As a general rule, any blue interior light that can be seen from the outside of the vehicle is illegal. The reason, in most cases, is because it would be distracting as drivers might think it is a law enforcement vehicle.

Can I drive with my led interior lights on?
Yes, driving with your interior lights on is possible and even legal in most states. However, it is important to know that it can be distracting and even lead to an accident. As such, you should only drive with the interior lights on if you have to and for short periods of time.
If you have a custom LED strip light that could be visible to other drivers, we do not recommend driving with it on. You could distract other drivers, or land yourself in trouble with the Law!
This is box title
What does it mean when the law says that lights have to be stationary?
Lights should be stationary, which means that they aren't going to move. The light goes on, the light goes off.
If you have a purpose vehicle that requires a strobe light, such as for security or for a tow truck, that is different.

Can I use dash lights?
Most dash lights are illegal because they are too close to where your driving controls are. Many states believe it is a distraction. However, if you want to use them for car shows, you can do so. One way to avoid problems is to install an LED dimmer switch.