Your vehicle's air conditioning is one of the most important things that keep you cool and comfortable in the Summer. Heck, when we were kids we used to have "4-55 air conditioning."
For you young whipper snappers out there, that means, "4 windows rolled down at 55 miles per hour!"
But nowadays we're spoiled. Most vehicles have the fancy toggle switch that let's you switch on this magical cool breeze right from your vents… and it doesn't result in hearing loss! But what happens when your A/C doesn't work in the car? That's what we'll be taking about in this article.
Telltale Signs That My Car Needs Its AC Changed
All vehicles are different, but there are some standard telltale signs when air conditioners need to be changed. If you notice that any of these are happening in your vehicle, it's time to pay attention to your car's air conditioning.
The first and most noticeable sign is how much cool air your car has. If you have to keep the air conditioning on for longer, or if you have to put it on a lower setting to get cold air instead of warm air coming out of the vents, there could be an issue. Ultimately, if it takes more than just a few minutes for your vents to blow cold air, you should check the AC.
Another big red flag is if you start to notice splotches under your car. Spilled refrigerant looks like a greasy stain. Sometimes, splotches under your vehicle can indicate other issues, like oil spills, and you should always take them seriously.
Unlike many other car maintenance aspects, there is no standard schedule dictating when you should get your air conditioning repaired or diagnosed. The best course of action is merely being aware of the signs and determining your AC recharge cost into your regular vehicle maintenance plan.
How Much Does It Cost to Recharge A Car AC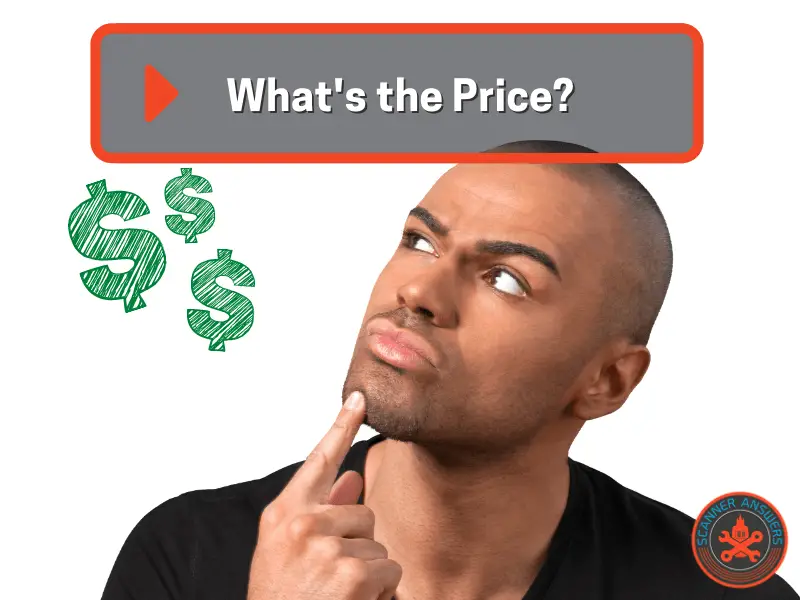 You can expect to pay an average cost to recharge your car's AC of between $120 to $280. The prices can vary depending on several factors, such as if you opt to repair the car yourself, what car model and make you have, the freon cost, and how severe the issue is.
This is box title
Repairing your vehicle's air conditioning at home will generally be less expensive, simply because you are only paying for parts, as opposed to parts and labor. The downside is that you might not get the job done as well as a professional can, and you might miss another ongoing issue with your car. Your home AC recharge cost will vary depending on your car's make and model, but you can usually plan on spending at least $50.
Learn how to recharge your car A/C at home.
Walmart offers an online option where you can enter your car's make and model to see what kind of air conditioning products you need to repair your AC at home. Their online and in-store products vary in price, with some costing a mere $10, and the most expensive costing closer to $50. The type of car you have will determine what you need to buy and how many products you should stock up on to get the job done right.
This is box title
Jiffy Lube offers a service where they evaluate and recharge your AC. They pride themselves on eliminating any errant refrigerant from your car and ensuring that it runs as smoothly as possible. They will also make sure that you have enough refrigerant in your vehicle to make it run correctly.
Their team will diagnose the car to ensure that your air conditioning compressor is intact and look for any signs of deterioration or cracks. They will also run a few diagnostic tests on your system. Like most shops, Jiffy Lube does not post its prices online, and you should visit their shop for an evaluation and quote.

Similarly, Midas technicians will remove all of your old refrigerants and refill your car with fresh fluid, making sure that it's up to the manufacturer's code and running optimally before they send you on your way. They will also run a few tests on your vents to ensure that air is flowing uninterrupted out of them.
The Midas team will also check your car to see if any other issues could be causing problems with your AC. As with Jiffy Lube, you need to visit their shop to get a quote and have your car appraised.
This is box title
Firestone prides itself on white-glove service. As with both Midas and Jiffy Lube, they will remove all of your old refrigerants and fill your car with new fluid, but they will also look at the pressure that runs the AC in your car and check your temperature to ensure that it is working correctly. This performance test can help you rest easy that your vehicle is working optimally again.
The Firestone team will also look for leaks in your system and should be able to alert you to other problems that you might face down the road. They don't list their pricing online, so stop in one of their locations for an estimate.
What Do You Recharge AC Systems With?
If you'd prefer to change your air conditioning at home, you need two cans of refrigerant, one dispenser, gloves, and safety goggles. Make sure that the refrigerant that you select works for the make, model of your car.
ChrisFix has a great video showing how to use a self-recharge kit from a local store. The channel has lots of other helpful car videos, as well.
What Refrigerant Does My Car Use?
If you look under your car's hood, you should see a sticker that indicates the type of refrigerant you need to use for your air conditioner change. If you don't see a sticker, go online and check for your car's make and model.
R-12 Freon
Most cars made before 1994 use R-12 Freon. This type of refrigerant can be challenging to find since manufacturers ceased producing it in 1996.
R-134a Freon
This refrigerant replaced R-12, and many people use it for their AC recharge. If you have a newer car, it likely uses this type of refrigerant.
Read more about the different types of Freon available for cars. 
Why is my AC in my car not blowing cold air after a recharge?
Conclusion
Generally speaking, the average cost of an AC recharge will vary depending on what kind of vehicle you have, but regular maintenance can keep your car healthy in the long run. If you notice that your car just isn't working the way it used to, or not able to pump out the fresh, cold air, it's time to look at your car's air conditioning system.
Nobody wants their car blowing hot air in their face when it's 90 degrees outside!