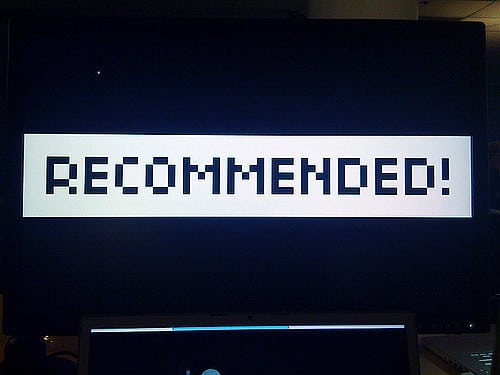 Used Vehicle Recommendation: 4 Great Station Wagons
Having a crossover brings a lot of things for you – a big wallet, a motor that blends well, and a lot of space for you and your family. Buy a station wagon along with a roof box for extra cargo space, and you're ready family material, without a doubt.
Without a doubt, these days an excellent station wagon has become almost vanished vehicle because of the popularity of the crossovers, however, some examples still can be found in the new car industry, and some exist in the used car market, also.
If you are looking for car-like drive, car-like endurance and car-like fuel bills along with some extra space without the wish for some sort of sports car, a used wagon might be a good solution for you. Here, you will find a list of the best used and most popular models, together with an info regarding the model years, plus some pointers to assist you when you shop for the one you love.
Model: Dodge Magnum, Year: from 2005 to 2008
Reasons: Mainly because you will find lots of choices, the price is very affordable, and the impressive look of Dodge might fit very well with your needs. All manufactured models were automatic; also are coming with rear-wheel drive, plus there is AWD offered as an option. Also, here is the mighty V6 engine or smaller HEMI V8 as an option. And those 250 horses under the hood, from the 3.5L V6 engine, is more than you need. Still, if you want something more powerful, the 5.7L HEMI V8 can deliver 340 horsepower, and the SRT8 can deliver 425 horsepower.
Best Features of the Magnum
There are many great features included, like navigation, leather seating, a sunroof, automatic climate control, a DVD player and much more. This is a well packed Magnum who delivers a good driving experience for people looking something a little upscale and also family-friendly.
Comfort and handling are highly appreciated, and many owners consider the Magnum's ride nicely balanced, and yet some downsides might be discovered with the suspension since it is too stiff for long distances. Some of the Magnum owners comment the interior of the vehicle since style isn't on a very high level, and also the wagon has a limited visibility.
What is good to know: Although infrequent, some used Magnum models have a 2.7L V6 engine. This engine needs to be avoided since there are many, well-documented complaints in regard to engine failure. The 3.5L machine has far fewer problems, along with both of the HEMI V8 models.
Suggestions before you buy one: let the mechanic check the driveline components for leaks or any signs of driveshaft bushings. Keep in mind that transmissions are known for their leaking, which comes from a pressure switch mounted via their housing, although this issue must be obvious during a pre-buying test.
You'll want to examine the proper operation of all inside components during the test drive, paying attention to the functionality of the windows and sunroof. Check the condition of the seats and furniture, bearing in mind that the condition of the car's interior can be a great sign of how well it was maintained in general.
An auto mechanic can check the underside of the vehicle in a few minutes in any case. Also, a good idea is to check the condition of the suspension and brakes. In case intervention is necessary for any of the things we mention, remember to consider it into negotiations on price.
Model: Volkswagen Golf Wagon Year: from 2010 to 2013
Reasons: mainly because it provides European-tuned driving characteristics, enough room for five passengers, agile handling, excellent maneuverability, and extra space for your things. Heated leather seats, a panoramic sunroof, automatic climate control, superior audio track functionality are all obtainable in the Golf Wagon. Golf delivers lots of liters of cargo space. Also, Golf Wagon is a highly fuel-efficient alternative to many SUV vehicles available around.
Gas models are coming with a 2.5L five-cylinder engine having 170 horsepower under the hood. There is also an option for 2L TDI engine which is able to deliver 140 horsepower.
Best Features of the Golf
Owners give a high rate on the great comfort, ride quality, finding an overall elegant and fantastic driving ability, with numerous stating that they enjoy their Golf's cabin, which is well designed, extremely functional and very well trimmed. Common grievances incorporate high up-front prices, big wind noise at higher speed, and an average stereo system. Also, models coming with larger wheels, have a rougher ride.
Suggestions before you buy one: make sure all electronic services and all motorized functions, function as expected – including the sunroof, the windows, power seats and locks. Don't forget the climate control. Ensure proper heated-seat operations are working, and make sure all instrumentation and inside panel illumination is performing perfectly.
Test the audio system both on radio and CD function, and make certain the air conditioner strikes cool air shortly after it is activated. Sub-par air cooling performance might be caused by a dirty or clogged condenser installation, or even a refrigerant leak.
Engine problems with this model seem fairly rare, with the largest part of those reported online to be sensor-related and fairly simple to diagnose and correct. Anyway, discovering a model with full service documents to show its servicing is regularly maintained is a great idea.
If you decide for the TDI-powered model, make sure overall performance is easy and smooth, and that regular oil changes have been applied. Keep in mind that white, oily stinking smoke that is shown quickly after the engine start might be an indication of a worn-out turbocharger. Additionally, consult an auto mechanic to check the fuel lines for potential indications of leaking under the hood.
Bear in mind that a small range of TDI-powered models may experience a poor high-pressure fuel pump (HPFP), which could be also included in a recall.
All of these indications should be fairly simple to spot.
Model: Cadillac CTS Sport Wagon Year: from 2010 to 2013
Reasons: This is a classy, good looking, modern model, that offers stylish wagon goodness, and comes with 300+ horsepower plus AWD. Six-speed transmissions or automatic can be offered, depending on the driver taste and the model he desires.
All anticipated premium solutions are available: climate-controlled seats, Bluetooth, remote start, navigation, rain-sensing wipers, great adaptive xenon lights and superior BOSE audio systems. Remember that CTS models were called CTS for two-wheel drive, and CTS4 for AWD.
Particularly, the CTS Sport Wagon offers a power tailgate, increased cargo volume, plus a 720 liter of space founded behind the rear seats. That number increases more than doubles if the rear seats are flattened. Elegant looks, a fancy and high-tech cabin design, AWD confidence and great ride, good handling and performance are commonly highly rated by CTS owners. It's the same with the noise levels, and the long range of technological features.
Suggestions before you buy one: Among the most frequent problem mentioned in the second-generation CTS will be the oil consumption, which is very high. Lots of holders report that sellers say big oil consumption is standard, although some owners have experienced luck in getting their dealer to include the oil usage for warranty claims. Remember that not all the CTS models were suffering from big oil consumption, and mainly with this problem are those holding the 3.6L engine. Still, the shoppers are encouraged to employ a test-drive by checking the level of the oil for signs of problems. Ensure the seller was keen on regular and well-timed oil changes.
Problems with different sensors, timing chain gear failure, and timing chains appear to have impacted the models from this generation of the CTS. Be aware that a Check Engine light may light up if there is a timing-related problem. Speak with a service expert at a Cadillac dealer in case you have any issues.
Stay away from a model that shows any indications of tough shifting or any slippage from the transmission, and make sure that all interior elements which are electronic in type perform properly. Pay extra attention to the navigation, power seats, and audio system, because these are one of the most frequently reported problems in owner forums.
Model: Volvo V70 Year: from 2008 to 2010
Why: Whit a nice facelift V70 started to feel the road in 2008, providing many enhancements to equipment, looks and performance. This model of Volvo's impressive station wagon is packed with a 3.2L engine who is able to deliver 235 horsepower, paired with a six-speed automatic transmission moving the front wheels. This model has a premium audio system, active steerable headlights, a full leather interior, push-button ignition, navigation and much more.
Some owners expected a smoother and less noisy ride, quieter penetration from the trunk space, and much better gas usage.
Suggestions before you buy one: Begin with an inspection of the radio and backside defroster, which many owners said can operate periodically, or fail completely. Look at the instrument cluster about indications of overheating at the test drive, plus examine the Check Engine lights, which could relate to a problem with the engine's electric cooling fan system not working when necessary. Be aware that transmission problems frequently on the earlier generation V70 appear to have been handled here, although buyers remain advised to take a drive together with a mechanic who have an eye for transmission issues, such as slipping, tough shifts, or noises and vibrations as the vehicle accelerate.
Make sure all door locks and windows work properly. The tailgate must remain open on its own without any assistance. If that is not the event, the hydraulic lifts might be looking for a replacement.

What's up? My name is Mike and I'm one of the founders of Scanneranswers.com. Along with my friends Vince and Matt we set out on a quest to compile a list of the best wifi OBD2 adapters available today. I hope you enjoy our site!