Here are the Features to Look for When Buying a Car for a Teenager
Every teenager wants a sporty car with adequate amounts of power and torque. Street credibility and reliability also come into play as your teenager would definitely hate spending a week's allowance for car repairs each and every time.
The truth is that most new cars sold today, with the advent of advanced technology and engineering, can be easily used by young and old alike. But most parents consider the cost to be the main issue as buying a new car can cause a significant dent in your budget. It will also yield higher insurance payments and maintenance costs as well.
With that being said, here are the important factors you need to consider when buying a car for first-time drivers. To the lucky teenager who's reading this, prepare to either curb your enthusiasm or let your imagination run wild!
Cost
The cost of the vehicle will play a big part in choosing a good first car for a teenager. Small, compact cars are cheaper and more fuel efficient than their SUV or CUV counterparts. The ideal teenager car would be a top of the line compact or small car that is easy to use and friendly on the pocket. Of course, you could always settle for more expensive European or Japanese car models with tons of horsepower but these cars require more maintenance and advanced driving skills to thoroughly enjoy.
Insurance is another cost factor worthy of consideration. Be reminded that the more expensive the car becomes, the higher the insurance costs will be. You could give your teen a minivan for a first car (as minivans are among the cheapest to insure) but most teens want to look, well, cool when driving a car. And as we all know, minivans lost all of their coolness in the 1990s.
New versus Used
If cost is an issue, a used car is a worthy alternative for your teen. Buying brand new is your best bet when it comes to reliability (as new cars come with a warranty) but a good used car will bring the same benefits but with a lower price tag.
When buying a used car, it would be best to bring along a trusted mechanic or friend with a lot of knowledge about cars. Let the mechanic inspect the car thoroughly. Make sure that all safety features are intact and in good condition. Refer to the service history and owner's handbook of the used car to give you an idea on the overall condition of the car.
The Honda Civic is the default favorite for a first-time car owner. Sporty aficionados could also consider the Mazda 3 as an ideal teenager car. Other cheap compacts worthy of consideration are the Chevrolet Sonic, Honda Fit, and Toyota Corolla.
If you do decide to invest in a used car, be sure to pick up a wireless OBD2 scanner to help you fix any engine repair issues that might pop up unexpectedly!
Safety Features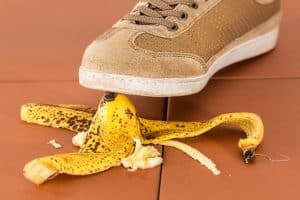 Did you know that 50 percent of teen drivers are guilty of texting while driving? Did you know that 1 in 10 teenagers have fallen asleep while behind the wheel? On a slightly morbid note, are you aware that half of the teenagers involved in a crash will die as a result of the impact?
Everyone desires a safe car to use on the road. There was a time when SRS (supplemental restraint system), ABS and traction control were only available on top of the line luxury models and high-performance sports cars. New model cars all come with the above-mentioned features as standard and will definitely help in making your teenager feel safe when on the road.
Not all new car models are the same and the amount of standard safety gear will also play a factor in determining the cost. Rest assured that car manufacturers all comply with existing safety laws in your state and have utilized a lot of resources to make cars lighter and safer.
When looking for an ideal teenager car, safety features like ABS (anti-lock braking system), dual airbags and side impact beams are enough to bring you peace of mind. Traction control, HID headlamps, blind spot indicators, and electronic stability control (ESC) are an added bonus that will help increase the margin of safety.
According to the Insurance Institute for Highway Safety or IIHS, you should buy a new car with the best safety ratings, especially if you're buying a new car for your teenager. Among those that gets the nod from the IIHS for 5-star safety are the 2017 Honda Civic 2-door coupe and 4-door sedan, the 2017 Mazda 3, and the 2017 Toyota Corolla.
Reliability and Fuel Economy
As previously mentioned above, your teenager will make do with a car that is both reliable and fuel efficient. Reliable cars also score well on insurance payments. Teenagers will enjoy a car that brings more miles to the gallon and not the kind that will drain their allowances due to high fuel costs. Look for a car that scores high on reliability points and with an impressive MPG rating.
According to a 2017 study by J.D. Power and Associates, Buick, Toyota, Chevrolet, Honda, and Lincoln are among the most reliable car brands today. In terms of fuel economy, the Mitsubishi Mirage, Ford C-Max, Hyundai Sonata, Toyota Prius, and Chevrolet Sonic are among the most fuel efficient cars that money can buy.
If you are planning to buy a used car for your teenager, you should double check the service manual in order to determine if the car was serviced regularly. Remember that a car that was properly maintained and serviced will be more reliable and fuel efficient in the long run. If you do see that nasty check-engine MIL flashing, grab an OBD-II diagnostic tool right away to see if it's a trouble you can fix yourself, or if a trip to the mechanic is in order.
Conclusion
The youth of today are blessed with opportunities when it comes to choosing their first car. The automobile market is filled with interesting choices that are enough to satisfy the desire of every hormone-induced teenager. It is common knowledge that teenagers will want a sporty car or those with a drop dead gorgeous design but the above-mentioned factors would all have to be considered when buying a good first car for a teenager.

Hey there! My name is Matt. I helped create ScannerAnswers with my buddies Vince and Mike. I write about OBD2 tools, cars, trucks, and anything else that I find interesting.