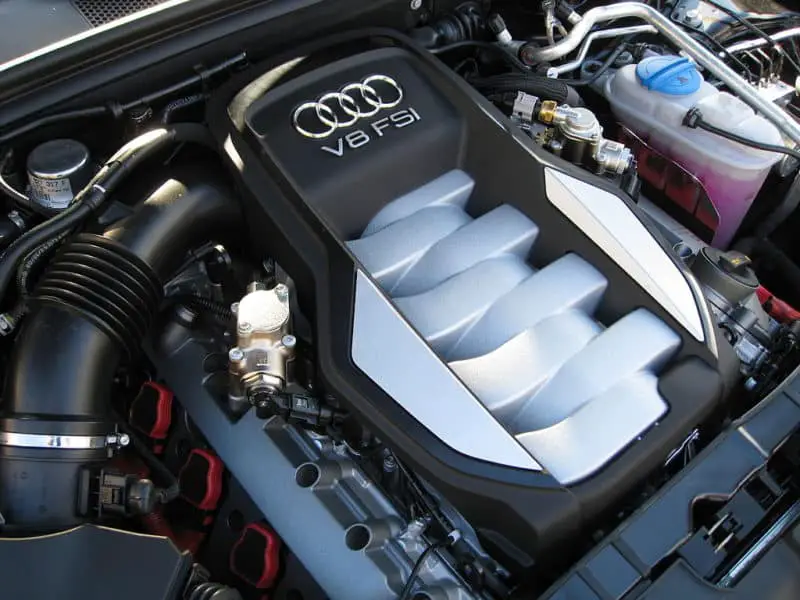 Among the biggest strategies from the marketing playbook is the skill of softening a blow by presenting unappealing changes slowly. At this time, the auto community is still in the position to enjoy the performance delivery and songs of the V8 engine, and yet as downsizing goes on to happen, that ability is gradually being stripped. To relieve the change, the V8 is being eliminated gradually and will likely end with a whimper, not a big bang. It starts with downsizing and turbocharging and just before we realize it, cylinders will start to disappear.
As outlined by a source at Audi, the company's current V8 motor will probably be the last. Considering that Volkswagen, the Audi's parent company, is planning to wash its dirty diesel scandal by a group of electric cars and plug-in hybrids, creating a V8 to succeed the present model will violate the EV creed. Audi' have one goal now – to convert 25%-35% of their vehicle collection to electric power-driven vehicles and this should be done by 2025. So investing in a V8 successor will only push them away from their objective. An Audi source reported, "It will be very tough to justify the big investment in one more V8 due to the expense of developing battery packs and electric drivetrains. You must seek what's the best use of investment funds."
In the meantime, Audi will try to use the most from their new V8, in both diesel and gas variants. To take advantage of their technology, Audi might share the engine with their Volkswagen brothers Porsche and Bentley. At this time, the engine is the engine which is used in the brand new Porsche Panamera diesel and Audi SQ7 diesel. According to the latest news, sad to say, the next models of the Porsche Panamera and the well famous Audi R8 will be driven by six

Hey there! My name is Matt. I helped create ScannerAnswers with my buddies Vince and Mike. I write about OBD2 tools, cars, trucks, and anything else that I find interesting.